Level 9
DNForum.com Staff
Joined

Sep 15, 2009
Messages

3,021
Reaction score

942
A logo can surely capture the eye of someone for just a couple of seconds longer, quite possibly long enough for them to ask, "How much?" This is where you got them, only because of a flashy logo concept they could see their business operating with.
In an attempt to streamline my domain logos while also attempting to cut costs, I bought the lifetime use of Android's Logo Maker (I believe it was $22).
Typically, I would hand off lists of domains to get processed and logos sent back to me for $5-10 each, depending on the quantity and if I'd want a revision. If possible, my goal here is to get quick enough at cookie-cutter logo creation in which is too much for a logo.
I only have so many domains to work with and they're all close in related niches, not giving much room to expand and get on a level of Usain Bolt at logo design. As such, I'm opening this to the public to hopefully help some people out while I flex my fingers for muscle memory to later help myself.
If you want logo creation for a domain, tell me the text, desired colors, and a little bit about what you see with the domain's future if it's not already evident.
As an example, here is a logo spun up quickly for Tulb.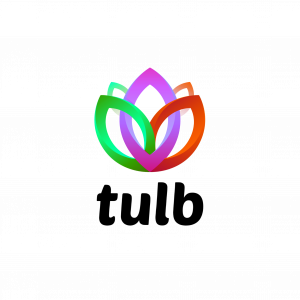 ​
Feel free to inundate me with requests. But, let's keep it at one per user until everyone is served or I die of exhaustion, preferably, the former. There are no guarantees that your logo will come out and I won't be open to doing much in the revision part. It's free, so take it or leave it. Commercial use without attribution is allowed if you choose to put it to use.